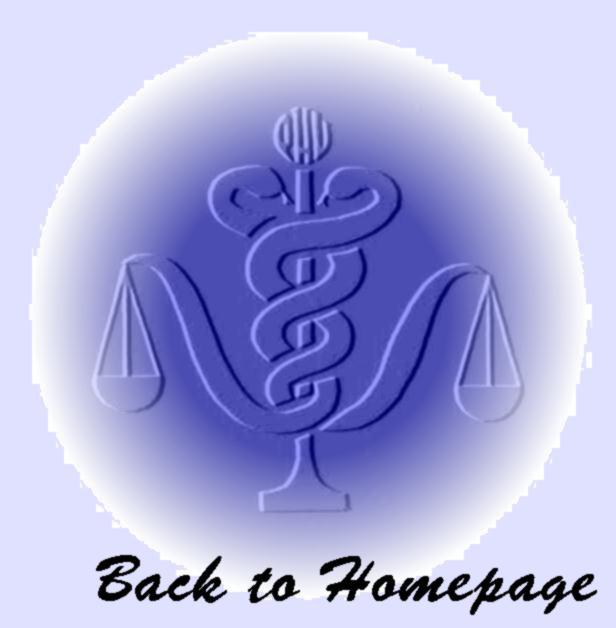 ---
---
Universities, Associations, Academic Organizations, Publications on Line...
- American Psychiatric Association
- Tulane University Forensic Psychiatry Fellowship Program
- Added Qualifications in Forensic Psychiatry
- Forensic Psychiatry Fellowship Program at UC Davis and link to the Program Director
- University Institute of Psychiatry and Law. Cincinnati, OH
- The American Board of Psychiatry and Neurology
- The American Academy of Psychiatry and the Law
- A Comprehensive and Easy to Navigate Site from your About.com Psychology Guide Dr. Shelly Wu
- A comprehensive online resource for forensic psychology
- National Library of Medicine
- PhRMA-Pharmaceutical Research and Manufacturers in America
- Neuroguide.com/Neurosciences on the Internet
- American Board of Medical Specialties
- American Psychological Association
- American Psychological Society
- Asian American Psychological Association
- American Psychoanalytic Association
- Departments of Psychiatry on the Internet
- VA-Yale Schizophrenia Research
- Affective Disorders Association
- Periodicals in Psychology and related fields
- Canadian Psychiatric Association
- United Kingdom/Pediatric Psychology
- Drug and Alcohol Information/National Clearing House
- United Kingdom/Mental Health Foundation
- World Federation for Mental Health
- Psychology Magazine and Self Help
- Sheffield, England/Center for Psychotherapeutic studies
- University of Alaska. Re: Death Penalty
- Death Penalty Information Center
- National Archive of Criminal Justice Data
- Bazelon Center for Mental Health
- Pennsylvania Legal Information Network
- Mental Health Legal Advisors Committee
- Online Symposia for Mental Health Professionals
- "Prevention & Treatment"a peer-reviewed electronic journal published by American Psychological Association
- Bereau of Justice; Statistics
- Links to Federal statistics data
- Murray social science archive
- "The Shrink Tank"-Psychological testing instuments
- Buros Institute of Mental Measurements
- Academy of Psychosomatic Medicine
- American Mental Health Diagnostics
- JCAHO/Joint Commission on Accreditation of Healthcare Organizations
- National Committee for Quality Assurance
- Internet Dictionary of Mental Health
Behavioral Health Care Information and Referral Sites
- MCP Hahnemann Faculty Practice Plan
- Paul A. Nidich - Attorney, Expert Witness, and Expert Referral Service. Cincinnati, OH
- Counsellingresource.com - UK-based site providing free resources in counselling and psychotherapy
Expert Witness Directories
- Zeno's Forensic Sciences and Information Site
- FindLaw
- LawGuru and compliments of LawGuru- "Legal Forms"
- LawInfo
- FindLaw - Legal Search Engine
Practitioners
- Mark Levy, M.D. FAPA,
Practicing Psychiatrist and Expert Witness. Practice based in California.
- Alpine Clinic - Steven H. Berger, M.D.
Indiana based Forensic Psychiatrist in Private Practice
- William Reid, M.D., M.P.H.,FAPA, FACP, FRCP
Dr. William Reid's Forensic Psychiatry Practice and Resource Page. Texas.
- Reed S. Oxman, M.D.
Emergency Medicine-Clinician and Expert Witness
- Yolonda Bourgeois, M.D., FACEP.
Emergency Medicine and Medico-Legal Consultant
- Paul R. Perchonock, M.D.
Educator, Practitioner in Emergency and General Medicine, and Medico-Legal Consultant
- Barton W. Butterbaugh, M.D.,FACEP, FACFE, DABFM
Expert and Medico-Legal Consultant in Ambulatory and Emergency Medicine
- James M. Seltzer, M.D. / Indoor Hygienic Technologies Corporation
In practice of Allergy and Immunology, Enviromental Medicine, and Medico-Legal Consultant
with specific interest in "How the Indoor Environment affects Health"
- Bernard G. Slavin, PhD
Anatomy Educator and Expert Forensic Anatomy Witness
- Alan Barbour, PhD, CLB, DABFE
Alan Barbour 's Forensic Toxicology Page
- Brian Heller, PhD
Consultant and Expert Witness in the area of Managed Care/HMO Liability
- Richard C. Rosenberg, M.D.
Practicing Orthopedic Surgeon and Expert Witness
- Robert L. Tomsak, M.D., PhD
Clinical Neuro-Ophtalmologist and Medico-Legal Consultant
- Mathew D. Gold, M.D., FAAEM
Clinician and Medico-Legal Consultant in Neurology, Electrodiagnostic Medicine, and Behavioral/Cognitive Neurology
- Clinical and Forensic Psychiatry Practice.
Forensic Psychiatry Practice - based in Philadelphia - Services provided nationally
---
FORENSIC PSYCHIATRIC EVALUATIONS, CONSULTATIONS,
AND EXPERT WITNESS TESTIMONY IN CIVIL AND CRIMINAL CASES
---
E-mail Dr. Voskanian:
psychiatricexpert@gmail.com
tel. 215 938 7227; fax. 215 938 7474
On-line Resume
COMPLETE RESUME AND REFERENCES AVAILABLE UPON REQUEST
About Forensic Psychiatry Practice
BACK TO Dr. VOSKANIAN'S HOME PAGE
www.forensic-psychiatrist.com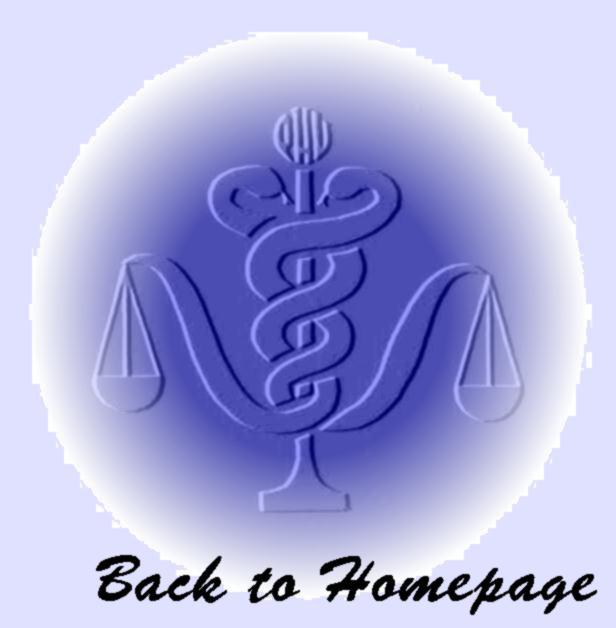 ---
*For forensic psychiatric evaluations referrals only by attorneys, courts, insurance companies and employers. The evaluator retains the right to refuse to become involved in a case for undisclosed reasons. Please do not send any confidential information until professional relationship has been established. The information provided on this site merely provides basic framework, and does not intend to cover all the specifics and nuances of the evaluation process and report preparation. I make no claims, promises or guarantees about the completeness or adequacy of the information contained in or linked to this website and its associated sites. Nothing on this site constitutes legal or medical advice. If you require legal advice or service, please contact an attorney.
---